Fabulous lot with cooks' kitchen!
59446 Hardy Court, 217
New Haven, MI 48048
Purchase Price

$64,900

Rent Price

$1,279/month
1056

sq ft

2

beds

2

baths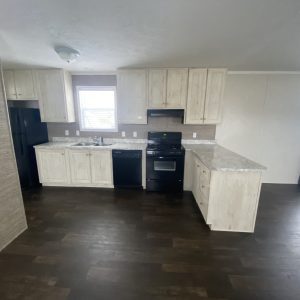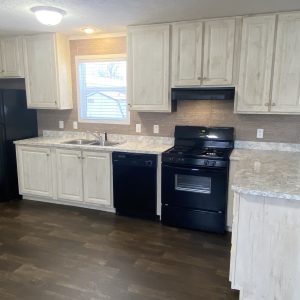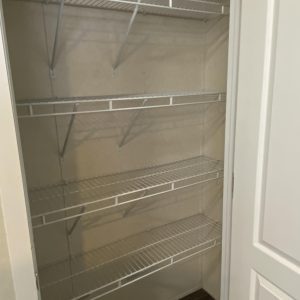 Limited time rental price of $1279.00, regular price $1339.00 rental reduction of $60.00! Sale price reduction to $64900.00 from $72900.00 a savings of $8000.00
Exceptional 2-bedroom home on a prime site in a quiet court now available. This home is on a fabulous lot with an 8×8 shed. The inside of this beauty offers an open floorplan, cooks' kitchen and a large pantry! The spacious living room perfect for entertaining. The master bedroom offers privacy, a large walk-in closet as well as an on-suite with a shower. On the opposite end of the home is one ample guest bedroom with a large closet and a family bathroom with tub. All appliances are included with the rental or purchase of this home.
Choose from Macomb County's most popular floorplans, when you're looking for homes to rent in New Haven, MI. Look no further than the convenience, affordability, and quality lifestyle available at Riverbrook, a manufactured home community by Windward . Located near M-59, I-95, and M-53, you are minutes away from Anchor Bay, Richmond, Chesterfield, and Port Huron. At Riverbrook, residents enjoy small-town living and the metropolitan luxuries that the Macomb County area offers all the thriving Macomb County, MI cities.
When searching for homes for rent in New Haven, MI, you'll discover that Riverbrook offers more than just a home. Our residents create life-long bonds as they get to know one another at the community clubhouse, where events and special occasions are celebrated. Our community brings kids together at the playgrounds, baseball diamond, basketball courts and swimming pool. At Riverbrook, you enjoy a true community feel in addition to all that New Haven has to offer. Choose Riverbrook when looking for homes or apartments in New Haven, MI, and make your dream home a reality.
Choose quality. You'll enjoy a quality manufactured home, a quality community and quality customer service from a management team that's committed to creating a positive experience for all residents. Searching or homes for sale in New Haven can be overwhelming. When you visit Riverbrook and see all that it has to offer, your decision will be easy.
Call, click or stop by and let a Sales Associate show you everything this home and Riverbrook as to offer you!
Denise Milam 586-749-3404 X 1411
Limited time rental price of $1279.00, regular price $1339.00 rental reduction of $60.00! Sale price reduction to $64900.00 from $72900.00 a savings of $8000.00 Exceptional 2-bedroom home on a prime site in a quiet court now available. This home is on a fabulous lot with an 8×8 shed. The inside of this beauty offers an open floorplan, cooks' kitchen and a large pantry! The spacious living room perfect for entertaining. The master bedroom offers privacy, a large walk-in closet as well as an on-suite with a shower. On the opposite end of the home is one ample guest bedroom with a large closet and a family bathroom with tub. All appliances are included with the rental or purchase of this home. Choose from Macomb County's most popular floorplans, when you're looking for homes to rent in New Haven, MI. Look no further than the convenience, affordability, and quality lifestyle available at Riverbrook, a manufactured home community by Windward . Located near M-59, I-95, and M-53, you are minutes away from Anchor Bay, Richmond, Chesterfield, and Port Huron. At Riverbrook, residents enjoy small-town living and the metropolitan luxuries that the Macomb County area offers all the thriving Macomb County, MI cities. When searching for homes for rent in New Haven, MI, you'll discover that Riverbrook offers more than just a home. Our residents create life-long bonds as they get to know one another at the community clubhouse, where events and special occasions are celebrated. Our community brings kids together at the playgrounds, baseball diamond, basketball courts and swimming pool. At Riverbrook, you enjoy a true community feel in addition to all that New Haven has to offer. Choose Riverbrook when looking for homes or apartments in New Haven, MI, and make your dream home a reality. Choose quality. You'll enjoy a quality manufactured home, a quality community and quality customer service from a management team that's committed to creating a positive experience for all residents. Searching or homes for sale in New Haven can be overwhelming. When you visit Riverbrook and see all that it has to offer, your decision will be easy. Call, click or stop by and let a Sales Associate show you everything this home and Riverbrook as to offer you! Denise Milam 586-749-3404 X 1411
Denise Milam
Information Center
32631 Cary Lane North, New Haven, MI 48048
Office Hours
Monday

10am – 6pm

Tuesday

10am - 6pm

Wednesday

10am - 6pm

Thursday

10am - 7pm

Friday

10am - 6pm

Saturday

10am - 5pm

Sunday

12pm-5pm